European launch of Sony PSP delayed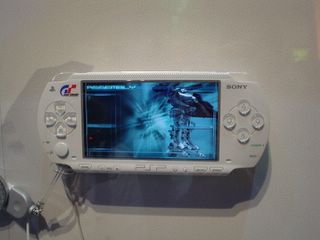 Sony Computer Entertainment Inc's. (SCE) which owns the famous PlayStation Portable (PSP) was launched in Japan in December last year. But Sony has postponed its European launch of PSP in order to ensure the sufficient supply in the US console market.
As quoted by the Sony spokesperson, "no firm date has been set for the European release." The PSP was scheduled to be launched in March. But it would be delayed by a few months. Sony wants to make sure that there is enough & regular supply of PSP in the US market. PSP is scheduled to be launched in US on March, 24.
PSP Related News:
PSP sales hit a milestone in UK
PSP launched in Europe
Sony PSP to be launched in South Korea
Sony to add Web Browser in PSP
PSP Hacked
Hackers break the PSP encryption
Sony PSP's Wi-Fi without WPA
Playboy & PSP, a perfect pair
Not an Official Update: Sony
Also Read:
Nokia 3250: The Twister
Nokia N70 Released
Gizmondo: Threat to PSP?
Samsung D600 Review
Nintendo's Revolution Controller